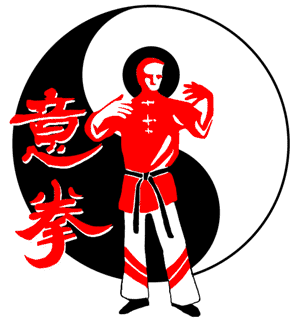 To contact the ANKF
Mail only : 24, rue de l'Aubrac - 75012 Paris - France
Tel/Fax : +33 (0)1 43 45 82 39
E.mail : contact@yiquan.fr
"Great movements
are not as efficient
as small movements.
Small movements
are not as efficient
as stillness.
Stillness
is the mother of eternal movement"
Master Wang Xian Zhai (1885-1963), creator of Yi Quan
Kung Fu practised by the National Academy of Kung Fu is Yi Quan.
This site has as the aim to make you discover the multiple aspects of this Chinese Art, as well on the martial level as for the improvement and the maintenance of health.
YI QUAN IN A FEW WORDS :
WHAT IS YI QUAN KUNG FU ?
Yi Quan Kung Fu (Da Cheng Quan) is a Chinese martial arts created by Master WANG XIAN ZHAÏ.
Yi Quan means " the Way of the Harmony of the Body and the Spirit ".
It has as a base the rooting and the development of the explosive force.
It was introduced in France by Ilias CALIMINTZOS, only Westerner initiated in Beijing by Master YAO ZONG XUN, historical successor of the founder of Yi Quan.
The teaching of Yi Quan covers the various aspects of the study of the Art of the Combat, detailed below :
BASIC WORK :
Postures of rooting and slow movement, limbering-up exercices, natural musculation, techniques of combat and self-defense, techniques of fists and feet, projections, locks and strangleholds.
TUI SHOU OR " PUSHING HANDS ":
For better including/understanding and enriching the practice by a martial arts, TUI SHOU is a unique energy work with partner. It makes it possible to develop the sensory field and in particular the Touch, and to control the notion of " Full and Vacuum ". One learns how to unbalance and project somebody with a minimum of apparent muscular contraction.
A progressive teaching which starts from educational basic to free exercises.
THE SPARRING OR TRAINING WITH PARTNER:
This work is not obligatory, but it is essential for the practiser who wishes to be involved with the combat or the competition.
YANG SHENG:
Yang Sheng is the form of Qi Gong of the Yi Quan school.
Qi Gong is the training of the circulation of energy in the meridian lines of the body.
Based on the designs of traditional Chinese medicine, it is before all a whole discipline which ensures a better health through its practise.
Zhan Zhuang Gong is the mode of Qi Gong which has as a base a training by the upright positions. But according to the physical condition of the practitioner, these exercises can be carried out while sitting, laying or in displacement.
These specific exercises are taught in the medical institutes in China, and recognized of public utility.
They develop and improve circulation of Vital Energy of the human being, which results are to reinforce the immune system, the daily energy levels, and generally physical and psychic balance.